Win back time for innovation
Feel confident that your content will achieve the goals you've set for it and give your teams a stress-free way to streamline content creation. Acrolinx keeps your content performing long after it's been published. You can insert Acrolinx checks anywhere into the content lifecycle to prevent editorial bottlenecks, keep content to an exceptionally high standard, and remain free of compliance risks.
Versatile solutions
Acrolinx integrates directly into your enterprise's content workflows. Our command-line interface, API, and 50+ integrations automatically catch bad content before it's published. Writers are guided to improve content, aligning that content with business goals.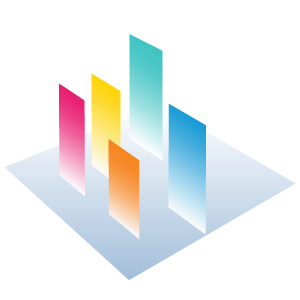 Content Cube
Compare content quality and impact against performance to understand how content is impacting your enterprise.
Integrations
Prebuilt integrations with WordPress, Sharepoint, Confluence, and GitHub automate content checking fast.
Developer tools
Integrate with your existing tech stack with our platform APIs, SDKs, and our Command Line Interface.
How Acrolinx governs your content
Say goodbye to single document reviews
Digital content has a long life, so it's important to keep it current and aligned with your brand as time passes. And for content to perform well, you need constant insight into all parts of your enterprise content supply — beyond feedback at a document level.
Content impact platforms help enterprises:
Support all types of content (file types, different authoring tools) and content creation workflows.
Align all content to your product and content strategy at the point of authoring.
Provide support across the entire content lifecycle.
Streamline processes to improve communication and collaboration.
Improve individual and team performance.
Provide measurable metrics to help make business decisions.
Help your collective content creators communicate with one clear voice.
How Automation Benefits Your Enterprise
Experience total confidence in your content
Check 100% of your content for possible non-compliance.
Prepare content to drive revenue by boosting content impact.
Create more content with less resources.
Establish leaner content workflows.
Deliver content to your audience more quickly.
Maximize the value of content over its lifetime.
Reinforcing your brand's tone of voice over the entire enterprise.
Improve customer experience through content.
Greater compliance with fewer resources
Almost anyone in your business contributes to your enterprise content. Only a small few do with your regulatory requirements and content compliance guidelines in mind. It's impossible to check 100% of your content for linguistic errors that may lead to confusion, product misuse, and even legal lawsuits. Deliver a great customer experience that keeps your company safe by automating Acrolinx checks.