Editorial efficiency and managed risk at enterprise scale
The editorial management system that supports amazing content creation.
Improve ROI
Editorial management for enterprises
Enterprises struggle to produce quality content efficiently. To meet content needs, writers are rushed to produce content faster. The production of low quality content increases. Editors become overwhelmed. And content gets published without a quality check, creating risk and content that's misaligned with your brand and style guidelines.
The Acrolinx Editorial Management System supports your company's editorial process with enterprise style guidance, editorial assistance for everyone who writes and reviews content, automated content governance, and analytics.
Product
Tech docs
Microcopy
Script and code
Support
Agent tickets
Support chat
Knowledge articles

Marketing
Web pages
Brochures
Blog and social
Sales
Presentations
Emails
Proposals
IT and Ops
Process docs
Onboarding material
Security policies
HR and Legal
Compliance rules
Job listings
Documentation
Key benefits of Acrolinx
Enhanced editorial efficiency
Acrolinx simplifies the editorial process by assisting writers as they create content, reducing the rounds of iterations and drafts, and ultimately speeding up content production.
Reduce risk and increase compliance
Editorial assistance and automated governance continuously check drafted and published content to make sure content meets regulatory, compliance, and inclusivity goals. Quality gates automatically block bad content from getting published.

Consistent brand experience
Acrolinx keeps content aligned with your enterprise brand voice and style guidelines. This means messaging stays clear, easy to read and consistent across all content types and platforms.

Use Acrolinx to make better business decisions, prevent delays, quality problems, compliance errors, and budget overruns.

How it works
Enterprise guidance
Digitize your style guides into easy to follow guidelines. While many companies use multiple style guides, some spanning hundreds of pages, Acrolinx stands out by seamlessly transforming these complex guidelines into actionable guidance.
Editorial assistance
Guide writers within the applications they're already using. Acrolinx meets writers right where they work, making sure efficient content creation without the need to switch between platforms.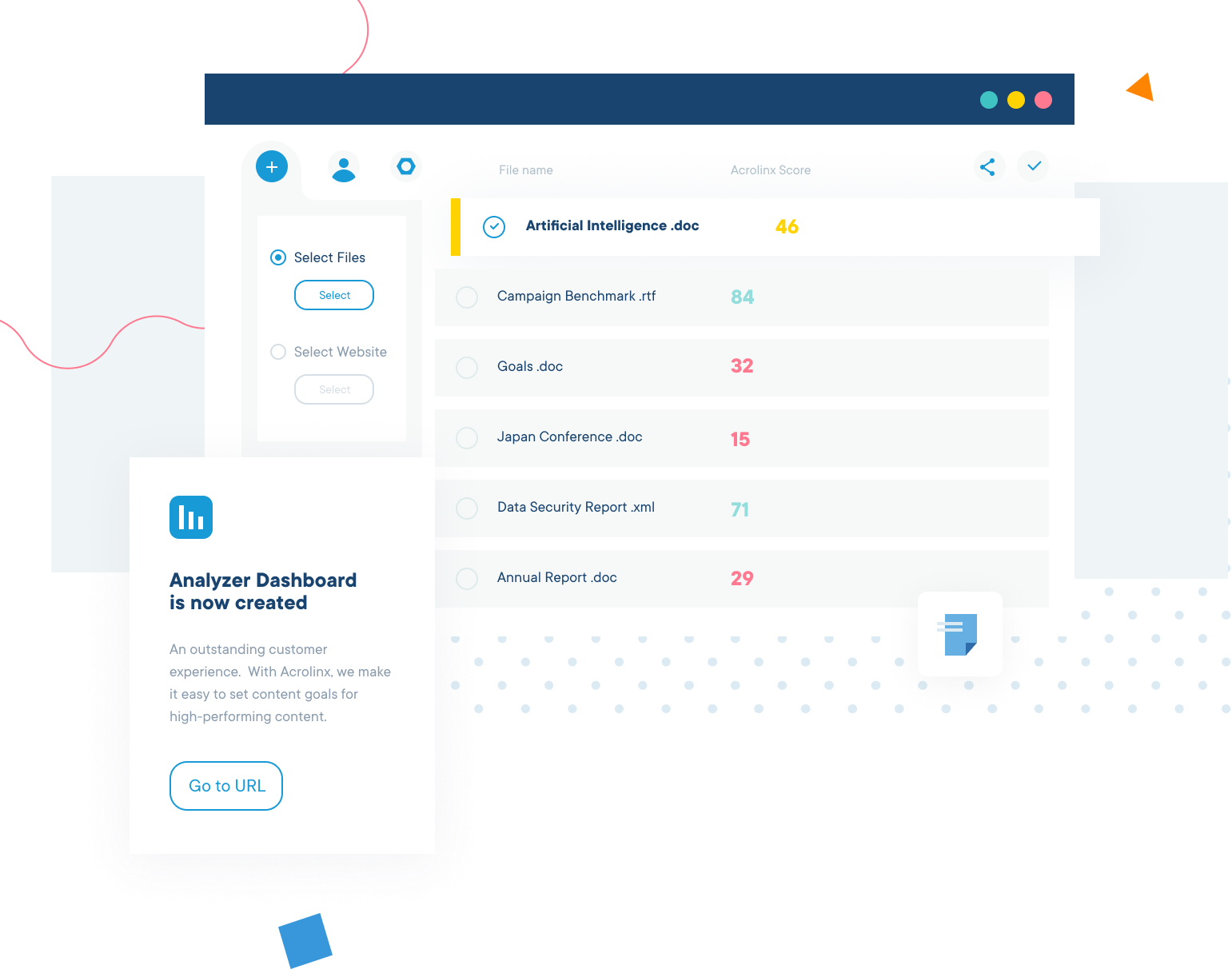 Automated content governance
Reach 100% editorial coverage for all of your content. Acrolinx can be added to publishing processes and automatically check repositories to score content at scale and block poor quality assets from being published.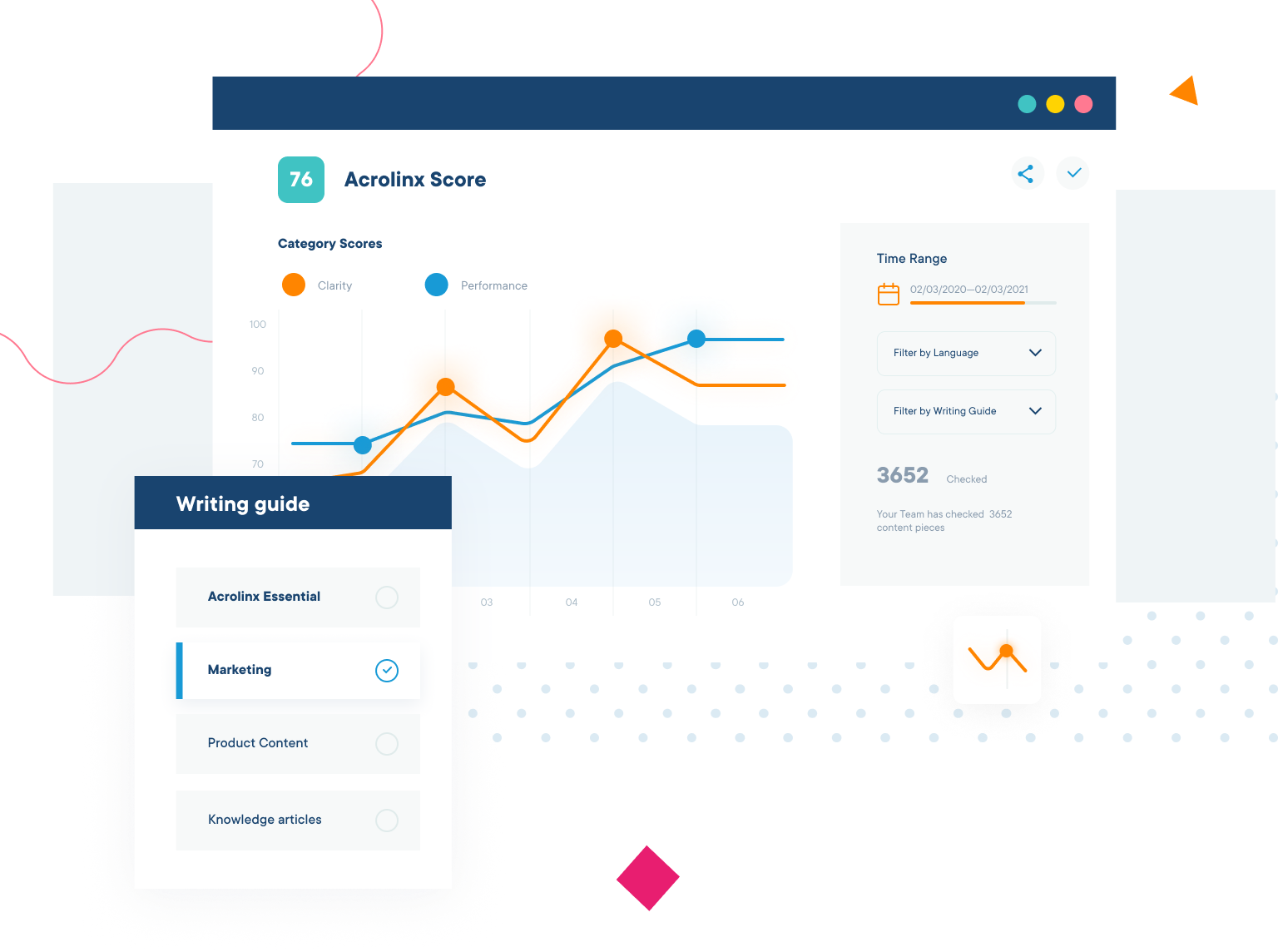 Analytics and curation
Measure content quality and content performance to understand how your style aligns with audiences to continuously refine your content strategy. Identify and segment your best quality and highest performing content to tune your private LLM.
Best-in-class LLM
Superior flexibility and security with our AI infrastructure powered by Azure AI. Keep your private and sensitive information confidential. User data and activity is never shared with public models or used to train external AI models.